It is maple syrup season which can be otherwise known as Spring! Maple syrup has such a distinct flavour and  although everyone drizzles it over pancakes I love to bake with it. This version of butter tarts uses both maple syrup and brown sugar without making the filling too sweet. Butter Tarts are a very heavenly dessert and these Maple Butter Tarts would make a very delicious dessert for your Easter dinner.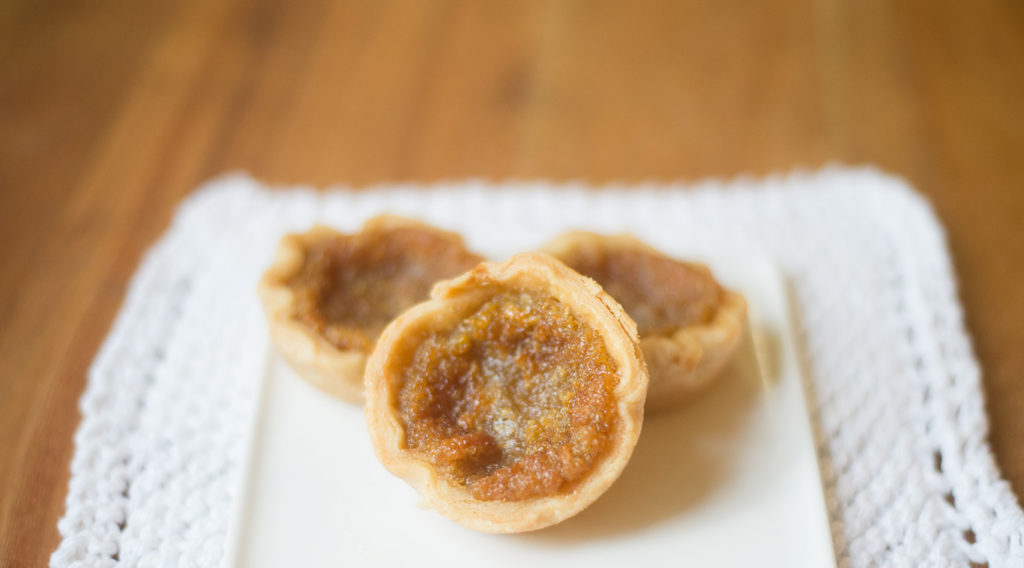 Now if you are a little intimidated to make pastry it really is something you must try. It takes some practice but once you master the technique you will be making tarts and pies of all kinds. I have always just used the recipe on the inside of the carton of Tenderflake lard. The key is to have ice water and roll the pastry on a well-floured surface, preferably a marble or metal surface. The dough freezes well and can even be kept refrigerated for up to one week.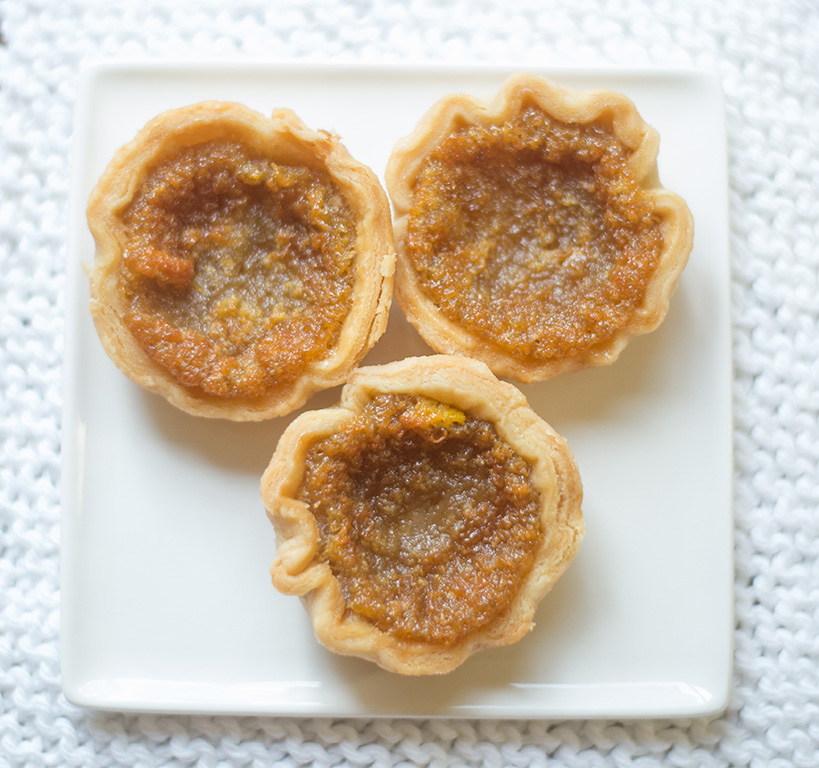 Flaky pastry filled with a maple custard – what more could you ask for in a yummy treat. Hope you try them!

Maple Butter Tarts
Ingredients
dough:
5½ cups of all-purpose flour
2 tsp salt
1 pound Tenderflake® lard, cubed
1 tablespoon vinegar
1 egg, lightly beaten
Ice Water
Filling:
½ c packed brown sugar
½ c maple syrup
¼ c salted butter
2 eggs
1 tsp vanilla
1 tbsp flour
½ cup raisin or chopped pecans if desired
Instructions
Make the dough:
Whisk flour and salt; cut in ice cold fat until it is pea sized
In a 1 cup liquid measure, combine vinegar and egg; add ice water to make 1 cup
Gradually pour liquid around the edges of the mixture, mixing by hand, adding only enough for dough to cling together
Form gently into a ball; divide into 4 equal portions.Wrap and label portions.
Refrigerate 1 portion for 15-30 minutes and freeze the others for future use by placing wrapped pastry dough in container, tightly sealed
Preheat oven to the 450℉.
In a large glass micro-wave safe bowl melt the butter.
Mix in the brown sugar and the maple syrup. Add in the vanilla.
Mix in the eggs and the flour.
Roll out the ¼ of the dough and cut large rounds and place carefully into the muffin tin.
Divide the filling between the 12 tarts.
Bake 10 minutes then reduce heat to 350℉. Bake another 10 minutes or so until golden brown.
Place on cooling rack and let cool at least 5 minutes before you remove from pan. Best to use an off-set spatula to remove tarts to cooling rack.