Lemony Lemon bars – the perfect combination of shortbread crust and lemon topping- my two favourite things. Bars are an easy and quick dessert to make and the more variations you have in your repertoire the better! The more lemon desserts there are the better as well, especially if you are a lemon lover. When we visited Positano, Italy a while back it was there that I saw the largest lemons ever. They were the size of grapefruits and smelled divine. They were growing on trees everywhere, it was so incredible. Definitely a reason to go back and visit again, and will definitely have to be somewhere where I have access to a kitchen to bake with those amazing lemons.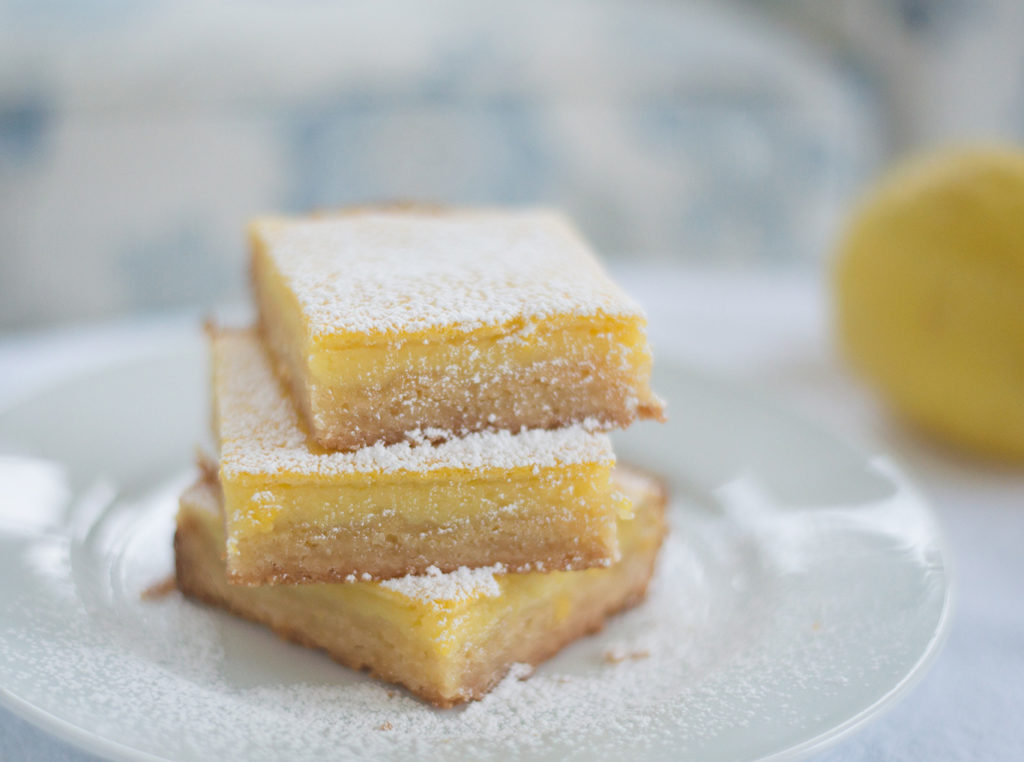 But back to reality and regular lemons which still have amazing flavour especially when you use the zest as well as the juice. A quick tip is to soak the lemons in hot water for a few minutes before you use them. Dry them well, zest and then juice to extract the maximum amount. I tested this recipe a few different ways and with the 2/3 cup of lemon juice I think it has just the right amount of zing. There is no sense in having a lemon dessert unless it really is lemony. At least that is my opinion.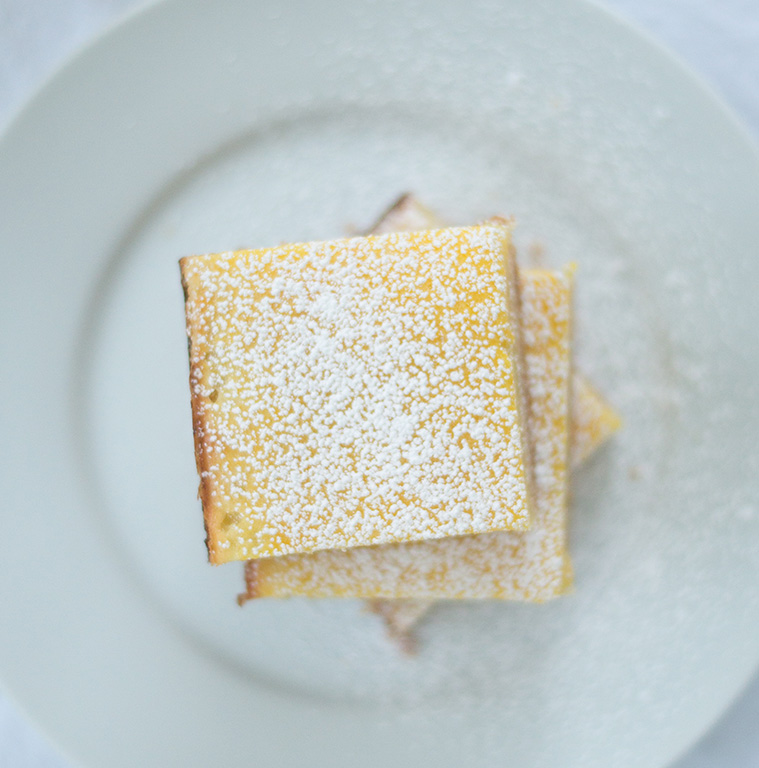 Hope you try this lemony lemon bars – they will give you hope that summer really is on it's way.
Enjoy!

Lemony Lemon Bars
Ingredients
Base:
1¾ c all-purpose flour
½ c icing sugar
¼ c brown sugar
1 c butter - room temp
Filling:
Zest of 2 lemons
⅔ c fresh lemon juice
1½ c granulated sugar
½ tsp salt
6 eggs
¼ c all-purpose flour
Instructions
Preheat oven to 350℉. Line a 9 x 13 pan with parchment paper.
To the bowl of a stand mixer add all of the ingredients for the base. Mix on low speed until a crumbly mixture forms.
Dump into prepared pan and using your fingers press down into an even layer.
Bake for 18-20 minutes, just until a light golden colour.
Meanwhile in a large bowl, mix together the lemon zest, juice and sugar. Once this is a smooth mixture add in the remaining ingredients. Whisk until smooth.
When the base is done, pour the filling onto it and bake another 20-25 minutes just until the edges start to brown. Do not overtake.
Let cool in pan on cooling rack until completely cool before slicing.