What would you expect 6 – 24 year old girls to be doing on a Friday night?  Decorating Sugar Cookies probably wasn't the first thing that popped into your mind. But here we are with my daughter Elizabeth and 5 of her girl friends enjoying their Friday night decorating cookies, drinking wine and eating nachos and dip.  I think I learned a lot tonight from the wide variety of subjects they covered- amazing group of young ladies!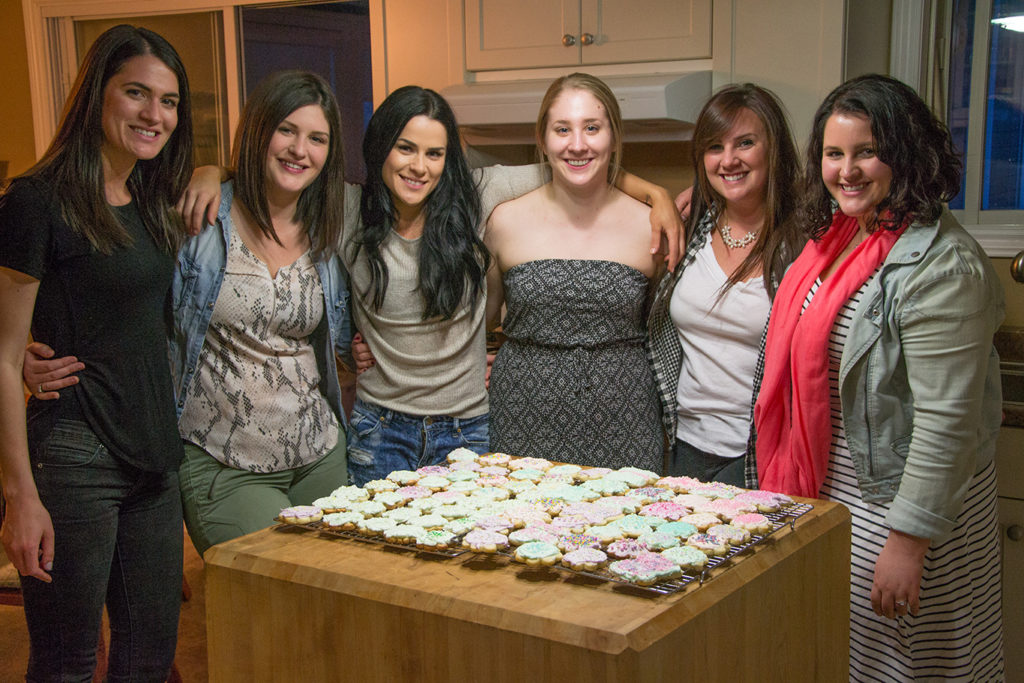 I had baked the cookies and made the icing after work so all the girls had to do was spread the icing and decorate with sprinkles. They made some really pretty creations and were quite proud of themselves. Many cookies were consumed in the making of these beautiful treats but hopefully some of the cookies will make it to their moms for Mother's Day.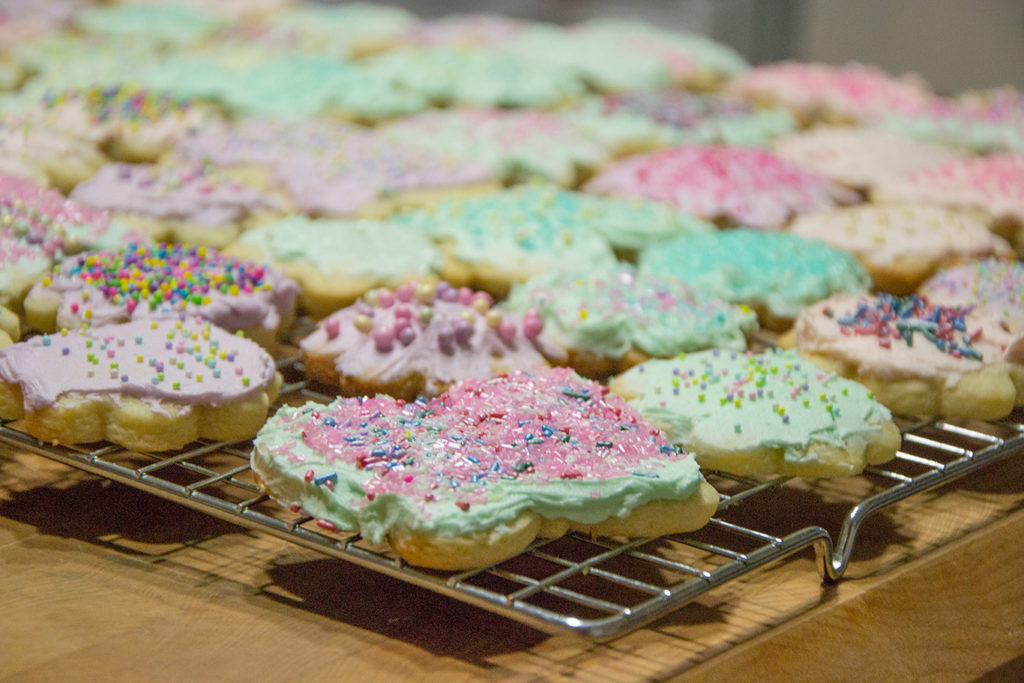 If you are thinking of making these yummy Sugar Cookies with Butter Frosting for your mom this weekend, just click on the link for the recipe!  Happy Mother's Day to all my mother friends and hope you enjoy spending some time with your children this weekend!