Blueberry Zucchini Crumb Bars are the magical meeting of two worlds – fruit and vegetable! When the zucchini is cooked with lemon juice in this recipe it magically transforms into bits of apple. I'm not kidding you – everyone will swear that it is apple in with the blueberries, but you will know it really is zucchini. So it is the perfect backdrop for all of those zucchinis that are soon to show up dropped on your doorstep by the neighbourhood garden fairies.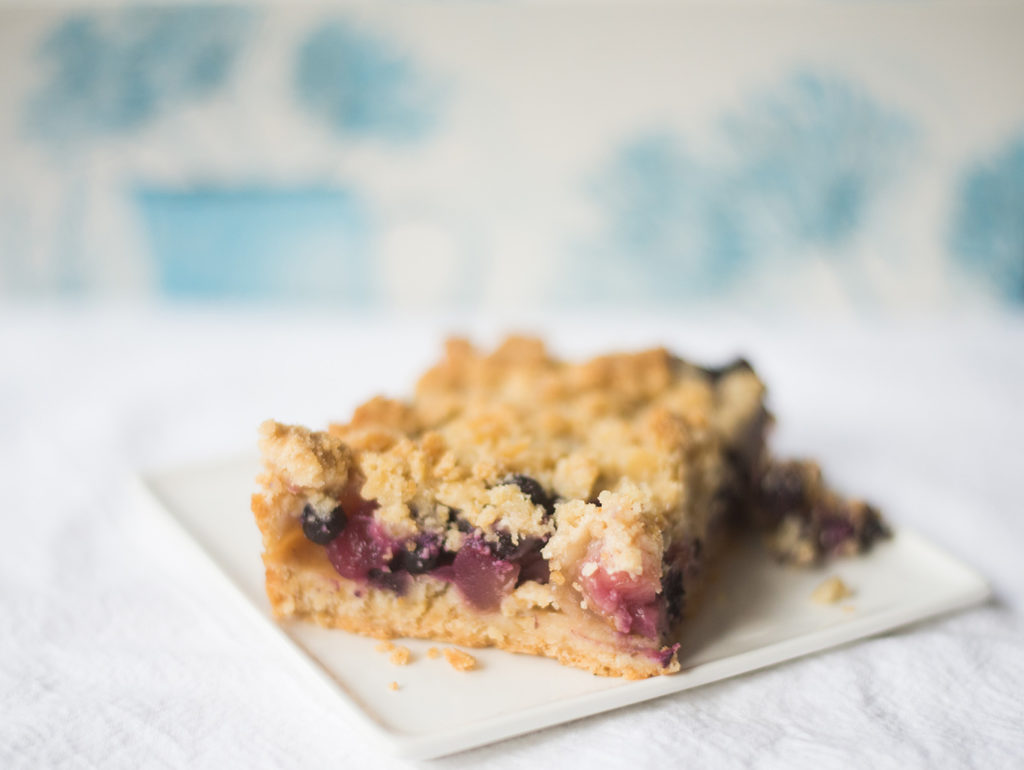 I used blueberries to match with the apple flavour, but you could use any berry or other fruit.  I think my next combination will be with fresh peaches and maybe a few raspberries for a bit of colour. This recipe for Blueberry Zucchini Crumb Bars fooled everyone I gave them to this weekend and they all raved how good the filling was. You really have to try this recipe even if you have to go and buy the zucchini!  Much easier just to raid someone's garden though.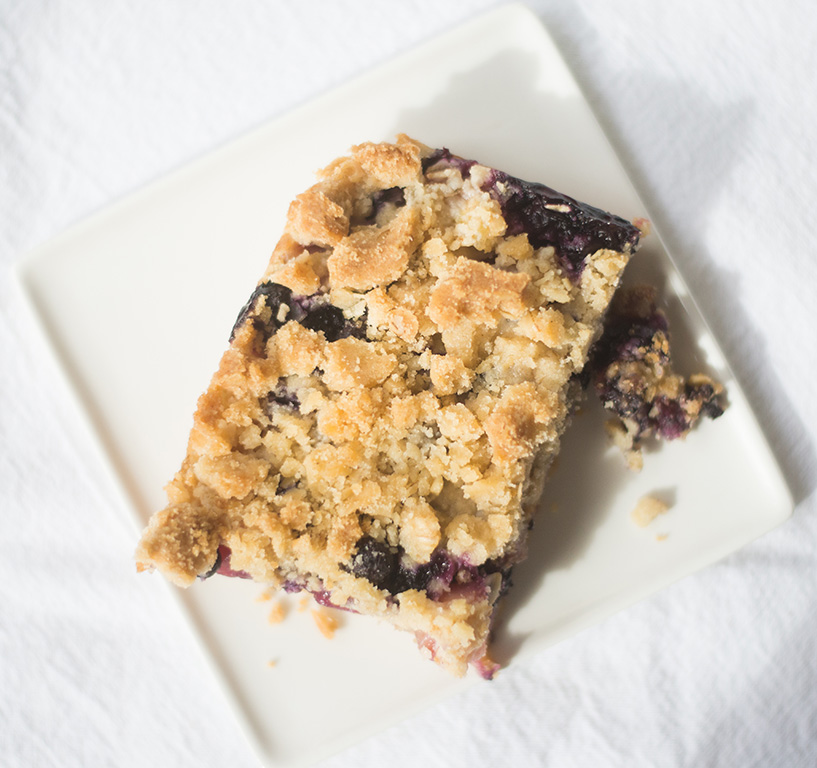 Blueberry Zucchini Crumb Bars will become a summer favourite recipe – let me know if you try it with other fruits. Experimenting with food can be so much fun.

Blueberry Zucchini Crumb Bars
Ingredients
4 cups peeled cubed zucchini
⅓ cup fresh lemon juice
¾ cup granulated sugar
½ tsp cinnamon
3 cups blueberries
3 cups flour
1¼ cup brown sugar
¾ cup quick oats
1½ tsp baking powder
1 cup butter
½ tsp cinnamon
Instructions
Preheat oven to 375 ℉. Line a 9 x 13 pan with parchment.
Filling: Cook zucchini and lemon juice on low heat for 15 - 20 min until tender. Stir in the granulated sugar. Remove from heat. Stir in blueberries and let cool while you make the crust.
Crust: In the bowl of the stand mixer combine flour, brown sugar, oats, baking powder and cinnamon. On low speed add the butter in chunks and let mix until crumbly.
Remove ½ cup of crumb mixture and add to blueberries. Stir in.
Press ⅔ of the remaining mixture into the bottom of the pan.
Spread berry mixture on top.
Crumble the remaining mixture onto the top, pressing it into clumps.
Bake 40 minutes.