Well January is a busy birthday month for our friends and family, so this Triple Lemon Layer Cake was bound to make an appearance at one or two of those celebrations. Our friends Karen and Gord happen to have birthdays just a few days apart so a double whammy was the perfect reason to make this special cake. Besides getting together with friends for the birthday celebration we also watched the second episode of Downton Abbey of the season…now that was all worth making this Triple Lemon Layer Cake!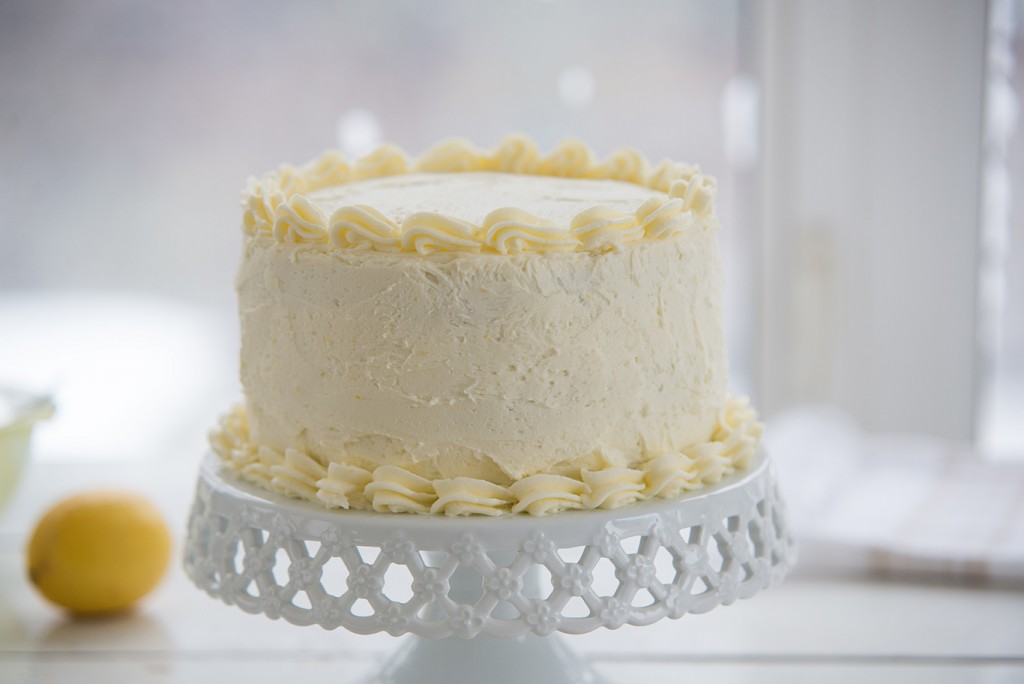 There are a lot of steps to making this beautiful cake, but if you like lemon, it is so worth the time and effort. Even though there are a lot of steps, none of them are difficult, so don't be intimidated by the long list of directions. I would recommend baking this cake on a day when you have time to dedicate to the project – as you can see in the photos it was a snowy cold day when I baked it- the perfect day for such a project.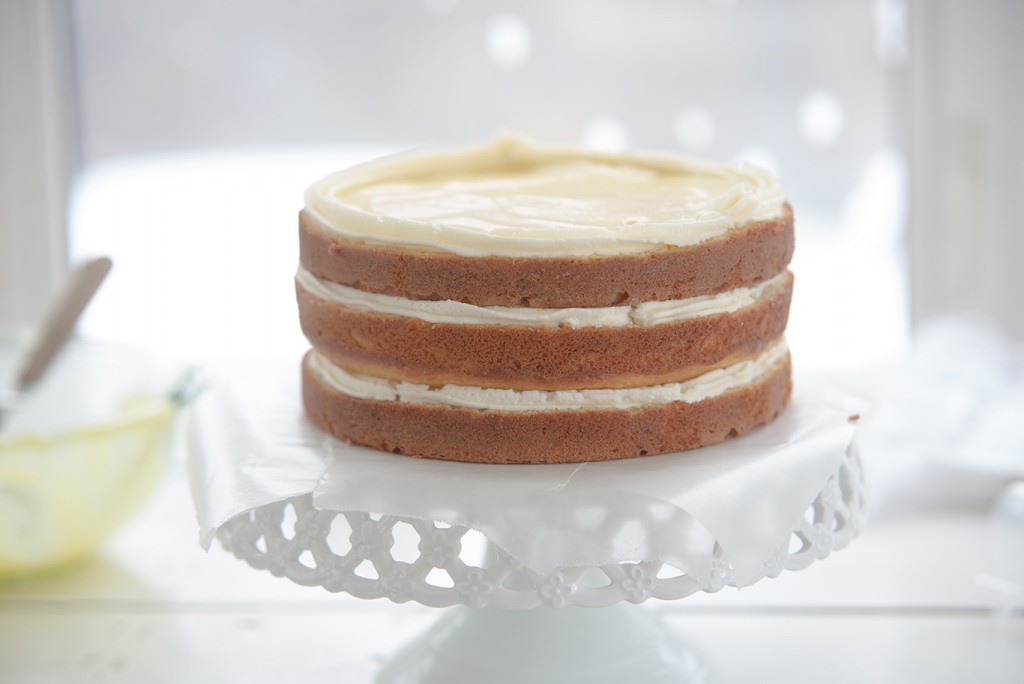 Once you have the cake baking in the oven, then you can make the lemon curd filling. This lemon curd is amazing on it's own with just a little dollop of whipped cream. It is quite tart and very lemony…just the way I like it. The curd has to set up in the fridge before you can put your layers together.  The lemon frosting I made just before I was ready to assemble the layers. The frosting has both lemon zest and lemon juice in it, but the lemon flavour is much more subtle than the curd.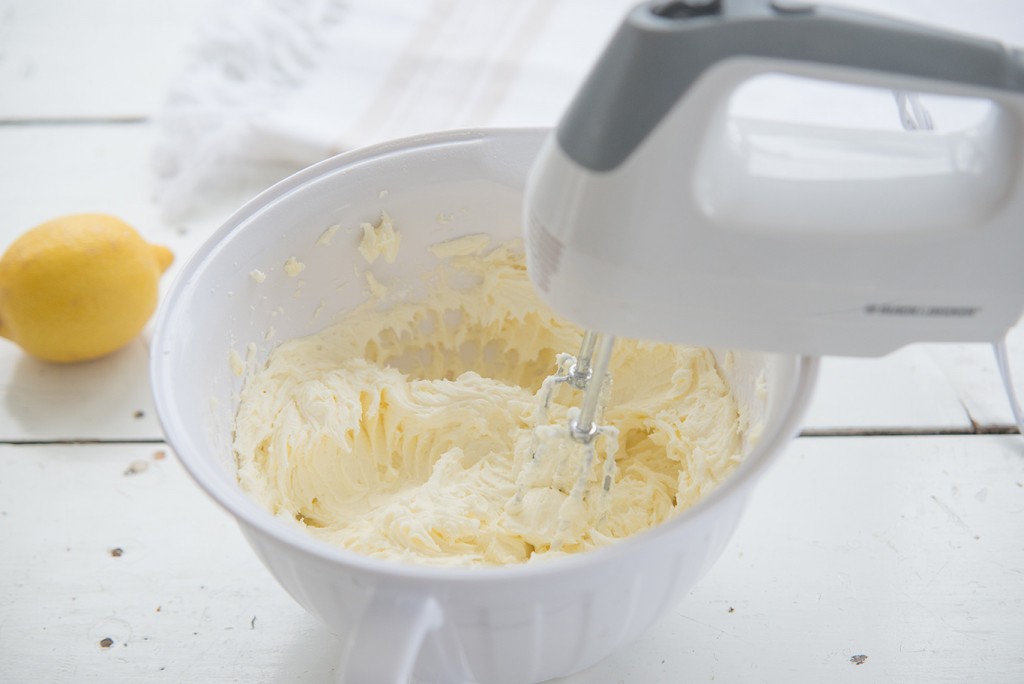 But once all of these layers of lemon flavour meld together the result is an outstanding lemon masterpiece. So if you have someone special celebrating a birthday or another special occasion then take the dive and create this beautiful scrumptious cake for them, you won't regret it, promise!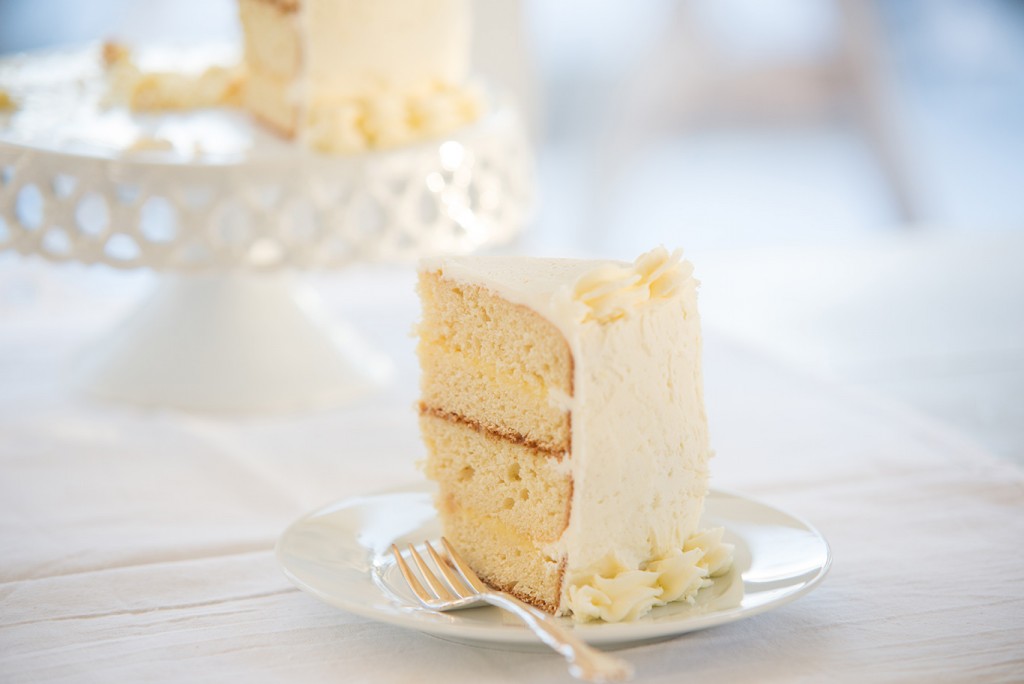 Triple Lemon Layer Cake
Ingredients
Cake
1 cup unsalted butter-room temp
2 cups granulated sugar
zest of 1 large lemon
4 eggs
1 cup milk
⅔ cup plain yogurt
1 tsp vanilla
3 cups all-purpose flour
1 tbsp baking powder
½ tsp baking soda
½ tsp salt
Filling
½ cup butter
¾ cup sugar
zest of 1 lemon
2 large eggs
1 cup fresh lemon juice (about 2 large lemons)
1 teaspoon cornstarch
Frosting
8 cups confectioners' sugar
1 cup butter, softened
3 tablespoons fresh lemon juice
1 teaspoon grated lemon zest
4 tablespoons milk
Instructions
Preheat oven to 350 ℉. Butter and flour 2 - 8 inch round cake pan.
Cake
In bowl of stand mixer, beat sugar and lemon zest for 2 minutes. Add in butter in cubes, beat until well combined. Add in eggs, 1 at a time until mixture is light and fluffy.
In a separate mixing cup combine the yogurt, milk and vanilla.
In a separate bowl, whisk together all of the dry ingredients.
Add liquid and dry ingredients to the butter mixture alternately, using 3 additions of each.
Divide batter between the 2 baking pans, smoothing the top.
Bake for 38-42 minutes, until a toothpick inserted in the middle comes out clean. Let cool on baking rack 10 minutes, then remove cake from pans and let cool completely on rack.

Filling
Melt the butter, sugar and lemon zest in a small saucepan over medium heat until the butter melts.
In a measuring cup whisk the eggs, lemon juice and cornstarch together and add to the butter mixture.
Continue to whisk the curd over medium heat until it thickens and just begins to bubble, about 5 minutes. Pour this through a sieve and cover the surface of the curd with plastic wrap. Cool the curd to room temperature, then chill completely.

Frosting
In large bowl, beat 4 cups of icing sugar with butter, lemon juice and lemon zest until smooth.
Beat in milk and add remaining icing sugar. Once smooth again increase speed and continue to beat until light and fluffy.

To assemble: With long serrated knife, split each cake layer in half horizontally, making 4 layers. Place 1 layer, cut side up, on a serving plate. Pipe or spread a edge of frosting on the rim of the layer. This will stop the filling from leaking over the edge. Spread with ⅓ of the lemon filling. Top with another layer, and repeat process. Press on final cake layer, and frost top and sides of cake with remaining frosting. Refrigerate cake until serving time- but let sit at room temp for 30 min before serving.