What to do with all those ripe bananas sitting on the kitchen counter that no one will eat? Banana bread ! If by chance you don't have any really ripe bananas you can speed up the ripening process with a simple little trick. Place bananas on a parchment lined cookie sheet and bake in a 300 degree F oven for about 15 minutes until they turn black.  Let them cool and then peel and mash – instant ripe bananas for the times that the craving for banana bread strikes and you find yourself with only perfect bananas.
This version is a little healthier, less oil than most recipes call for.  I have replaced some of the oil with yogurt and the result is a moist loaf that keeps well. If you don't have yogurt you can substitute sour cream instead.  But don't use fat free yogurt or sour cream – the results just won't be the same.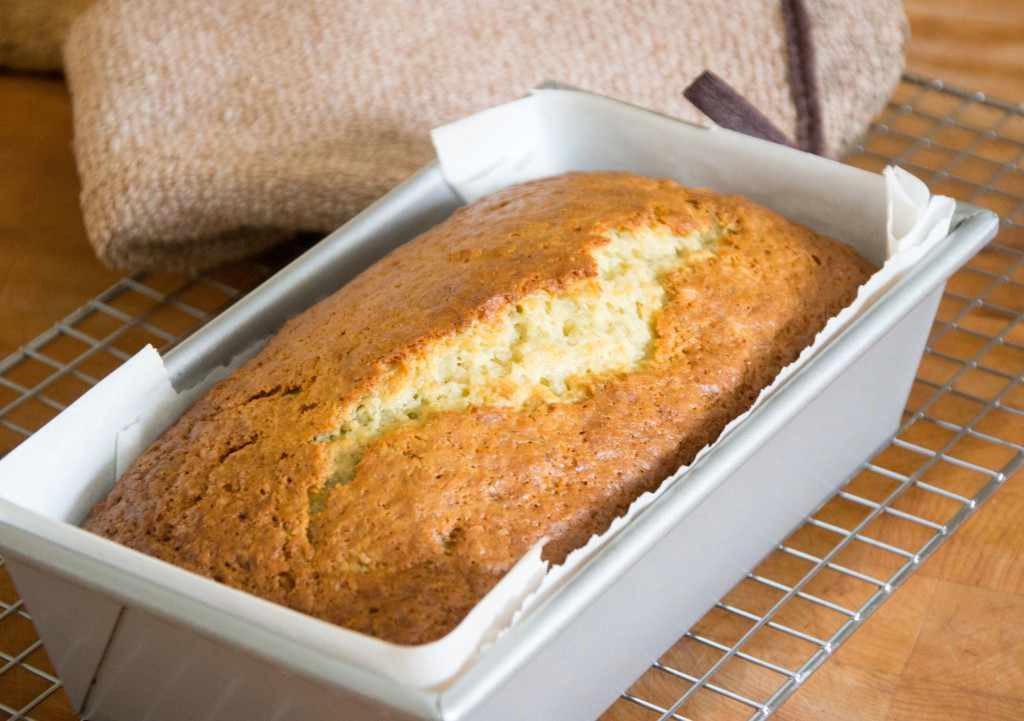 You can sweeten this loaf up with the addition of chocolate chips and then it becomes almost a dessert.  Add cranberries or raisins and then you have a loaf with some texture and colour.  With some nuts, add some crunch!  Where ever your imagination takes you!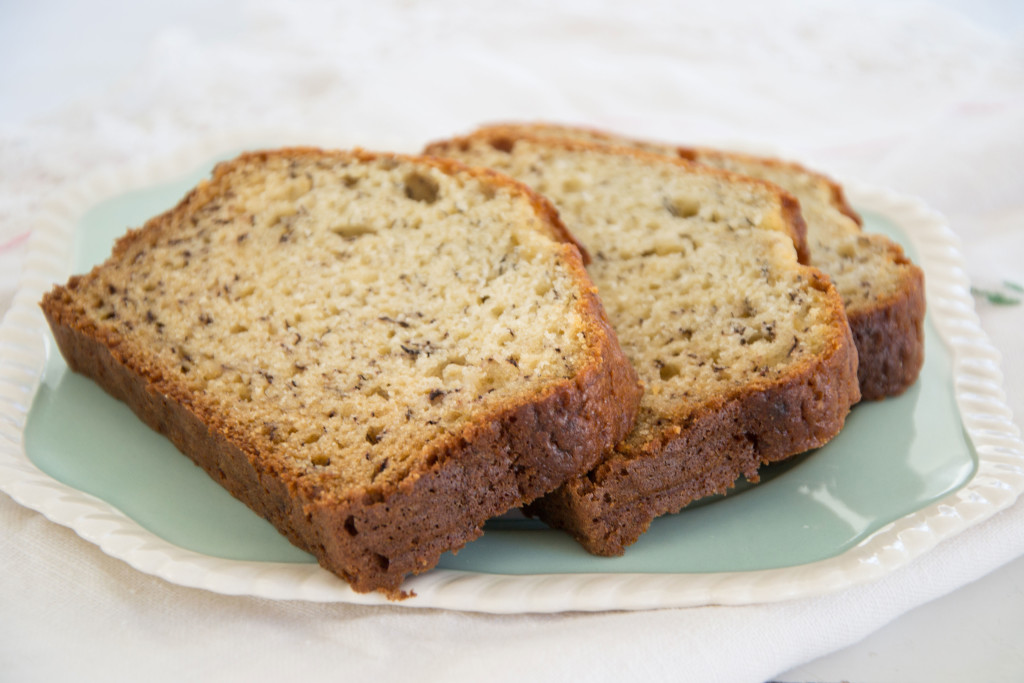 Plain with peanut butter spread nice and thick is my favourite way to have it for breakfast.
Enjoy!

Banana Bread
Ingredients
½ cup plain or vanilla yogurt
⅓ cup vegetable or canola oil
2 eggs
1 cup mashed ripe bananas
½ cup white sugar
1¾ cup all purpose flour
1 tsp baking soda
½ tsp salt
1 cup of added ins of your choice
Instructions
Preheat oven to 350 degrees F
Line a 9x5 loaf pan with parchment paper or grease well.
In a large bowl whisk together sugar,flour,baking soda and salt.
In a small bowl whisk together eggs,banana,oil and yogurt.
Add wet ingredients to dry ingredients and stir together until just combined.
Pour batter into prepared pan.
Bake 45-55 min in preheated oven until toothpick inserted in centre comes out clean.
Cool in pan on wire rack for 20 min, then remove loaf from pan to cool completely on wire rack.