Summer is coming! Hopefully…summer is coming. We finally had a beautiful warm sunny Saturday and that had me thinking about summer desserts and ice cream. Now you can have a bowl of good quality vanilla ice cream (my favourite) but if you add a topping, now we are talking dessert. One of the most delicious toppings to make is Pineapple in Caramel Sauce.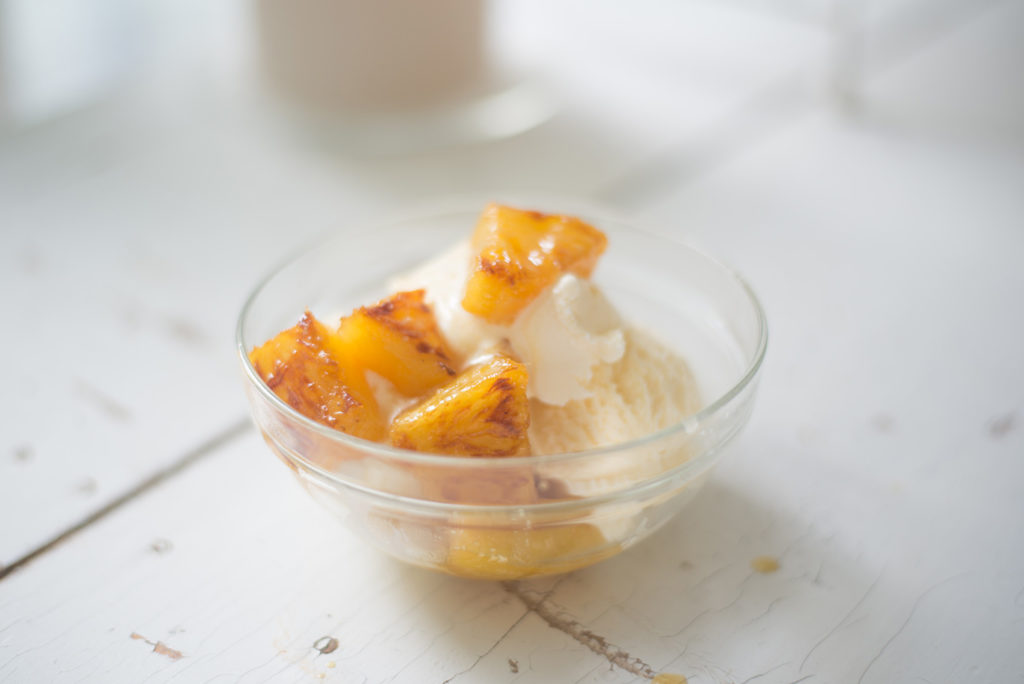 Not only is it delicious but it is also very easy. All you need is a fresh pineapple, brown sugar, butter and a little cream or milk. Cut the fresh pineapple into cubes and place in a non-stick pan, add the butter and brown sugar and let it bubble away until the sugar turns into caramel. Then add the cream and stir away and ta-dah you have caramel sauce with hot little cubes of pineapple in it.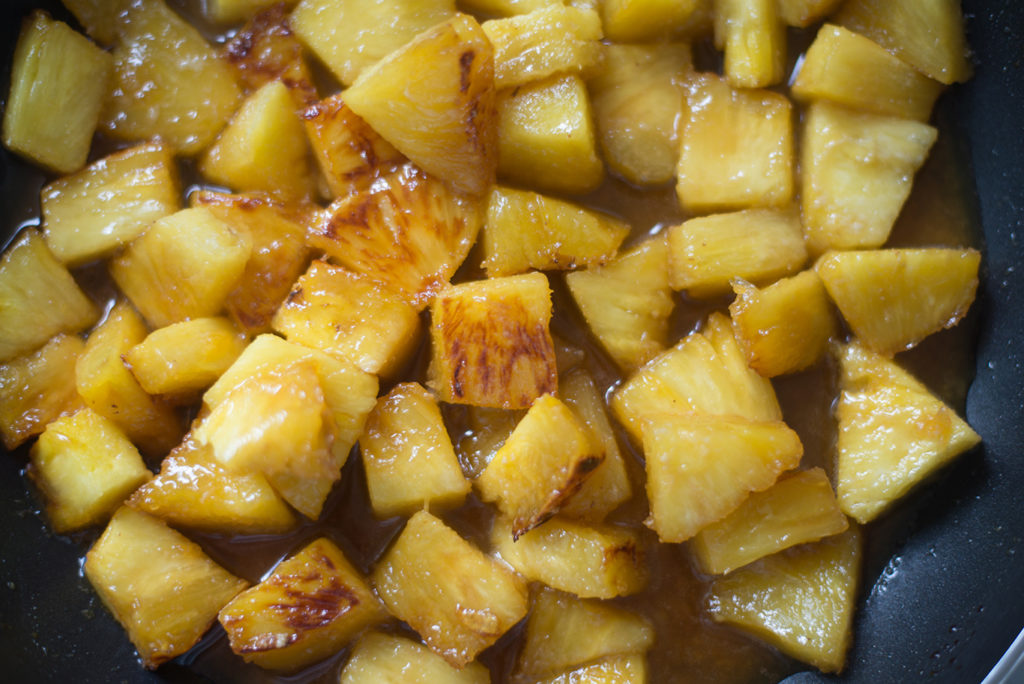 Did I mention how amazing this smells? You can eat it right out of the pan if you like but be careful it is hot! Let it cool just a bit and spoon onto vanilla ice cream and you have just created a decadent dessert. If you want to turn the oven on and bake a cake, this is also divine spooned over Angel Food Cake…yummy with whipped cream.
For your next dinner party or summer bbq remember dessert doesn't have to be fancy- it really just needs to be delicious and delicious can be ridiculously easy!  Enjoy!

Pineapple in Caramel Sauce
Ingredients
1 fresh pineapple- peeled, cored and cubed
½ cup salted butter
¾ cup brown sugar
¼ cup cream or 2% milk
Instructions
Put the pineapple in a non-stick saute pan.
Add the butter and brown sugar. Stir until the butter and sugar have melted.
Let simmer on med-low heat until the sugar starts to caramelize (about 10 min)
Add in the cream and stir vigourously. It will bubble up when the cold cream is added so be careful.
Cook a further 1-2 minutes until the sauce is golden.
Remove from heat, let cool 1-2 minutes and serve over ice cream.