Looking back at all of the muffin recipes I have posted I was shocked that there was no bran muffins there!!  Like really…everyone needs to have a healthy Bran Muffin recipe. So I went searching in my notes for my go-to recipe for bran muffins.  This time I spiced it up a bit and the family thought they were delicious- didn't tell them they were healthy too! For the fat in this recipe I decided to try olive oil instead of canola and with all of the spices you can't distinguish the olive flavour, but because olive oil is so much better health wise you should try it.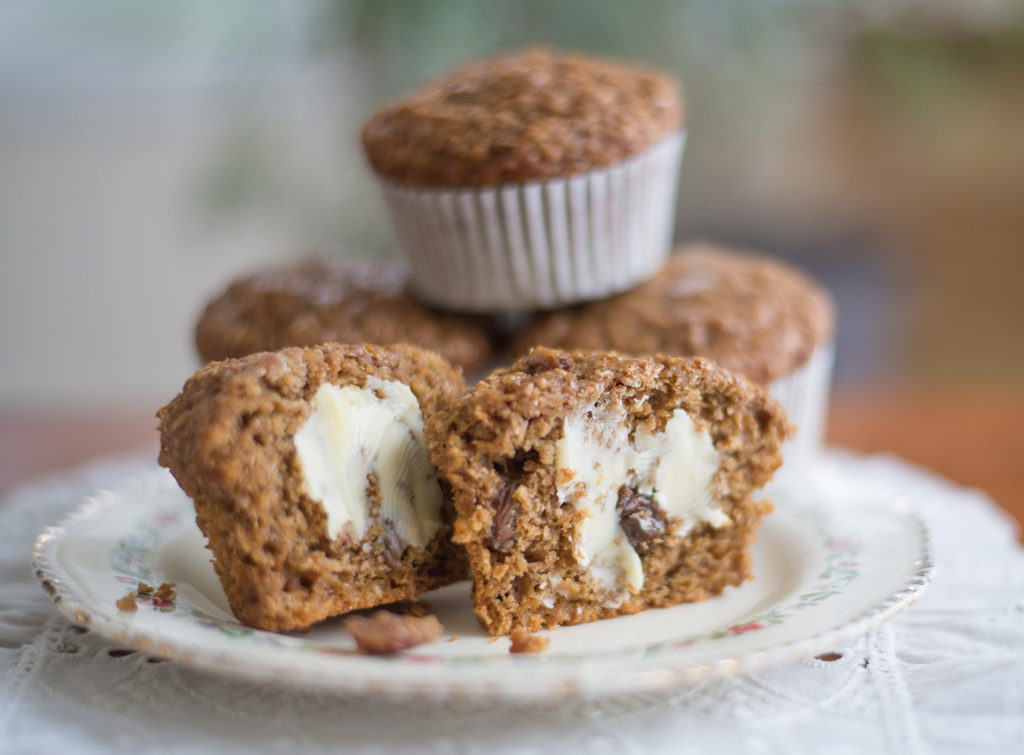 Of course adding a big slab of butter on these delicious muffins sort of negates that goodness, but one does have to splurge sometimes.  Instead of butter you could top them with marmalade which would pair perfectly with all of the orange flavour in the muffins. These Orange Bran Muffins with Raisins freeze really well and are perfect for making ahead for those breakfasts on the go especially now that the mornings are so dark and cold. Zap them in the microwave for a few seconds and it's like they just came out of the oven.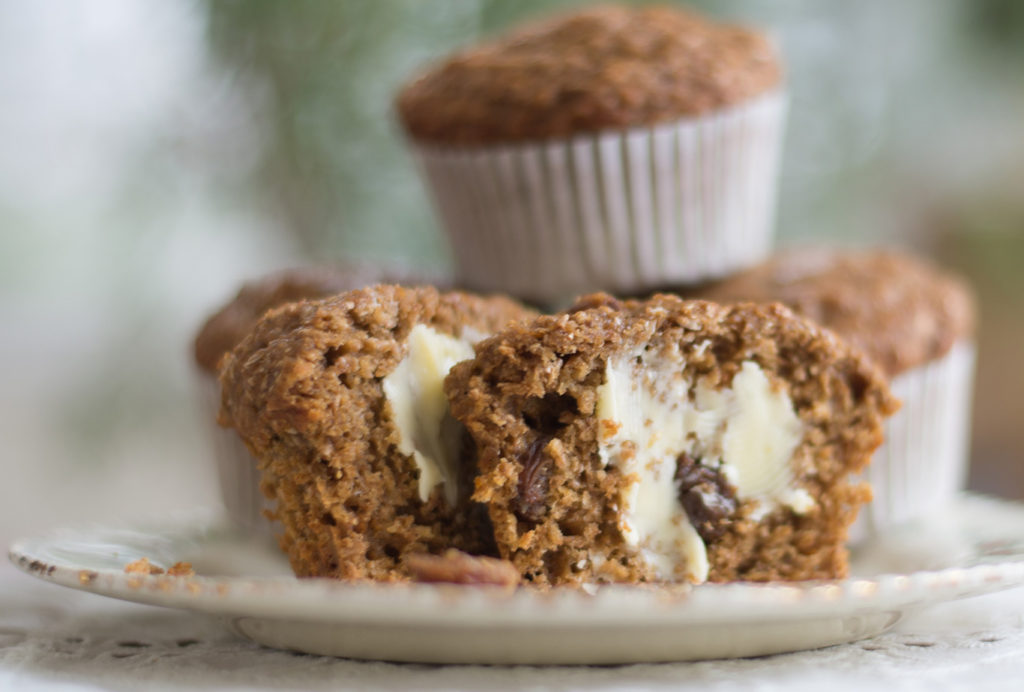 Also you can switch up the dried fruit in this Orange Bran Muffin and substitute dried cranberries or even chopped dates would go well with the orange and spices. This recipe uses Natural Wheat Bran which is the flaky bran that you usually find near the oatmeal in the grocery store, not bran cereal.
So I hope you try these deliciously healthy muffins!

Orange Bran Muffins with Raisins
Ingredients
1½ cups natural wheat bran
1 1 /2 cups all-purpose flour
2 tsp cinnamon
¾ tsp baking powder
¾ tsp baking soda
½ tsp salt
½ tsp ginger
12 tsp nutmeg
¾ cup sultana raisins
zest of a large orange
½ cup apple sauce
⅓ cup granulate sugar
¼ cup olive oil
2 eggs
½ cup orange juice
½ cup milk
¼ cup molasses
Instructions
Preheat oven to 400℉.
Line a 12 cup muffin pan with paper liners or grease the cups well.
Whisk together the wheat bran, flour, cinnamon, baking powder, baking soda, salt, ginger and nutmeg.
In a large bowl combine the orange zest, apple sauce, sugar, oil, eggs, orange juice, milk and molasses. Beat with a whisk until well combined.
Add in the dry ingredients and the raisins. Stir gently with a spatula just until there is no dry streaks left.
Divide between the 12 muffin cups. The cups will be full.
Bake 20 min or until the tops are firm to the touch.
Let rest in pan 10 minutes, then remove to a cooling rack to cool.