I can't believe that I haven't tried Baileys Frosting before! I've seen it on Pinterest and on other blogs but just never got around to trying it. But today that procrastination ended and I made Baileys Frosting. Where have you been all my life?  This is an amazing combination of 2 of my favourite things – Baileys and cupcakes. And what perfect timing for this experiment – St Patricks Day is just 2 days away. A wonderful Irish treat to celebrate St. Patricks Day.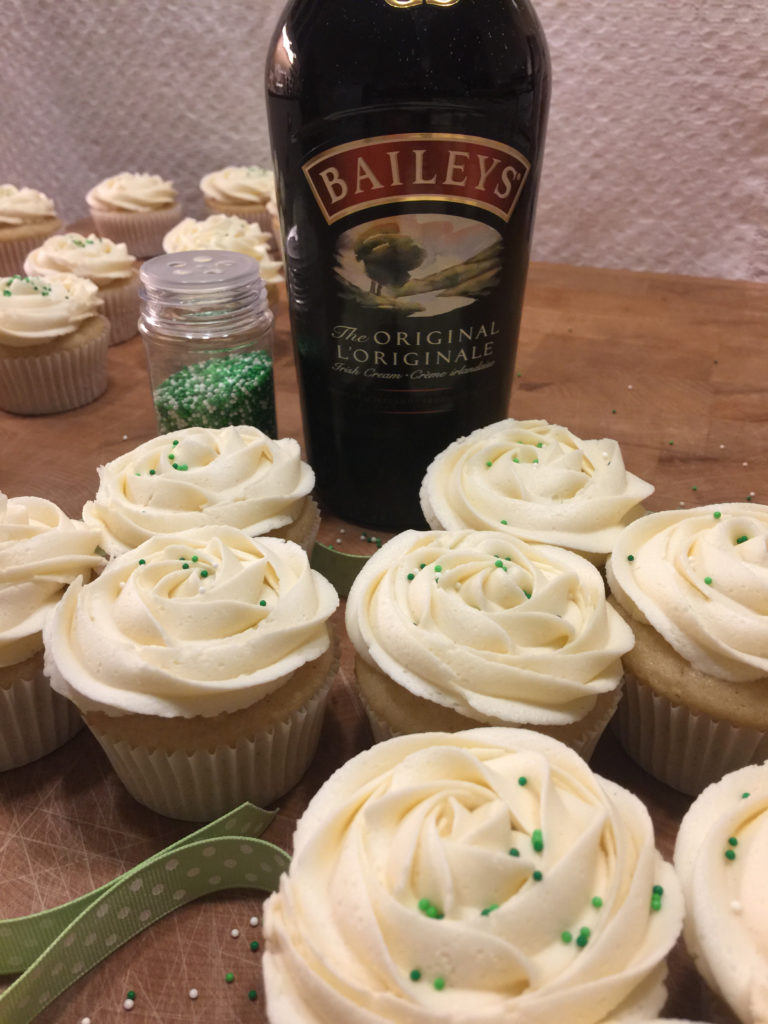 For something so decadent it is relatively easy to make. I just substituted Baileys for the cream in my regular vanilla buttercream frosting. This frosting would be a perfect match for any cupcake – these are my Brown Sugar Cupcakes topped with Baileys frosting. Chocolate cupcakes would be divine with this frosting as well.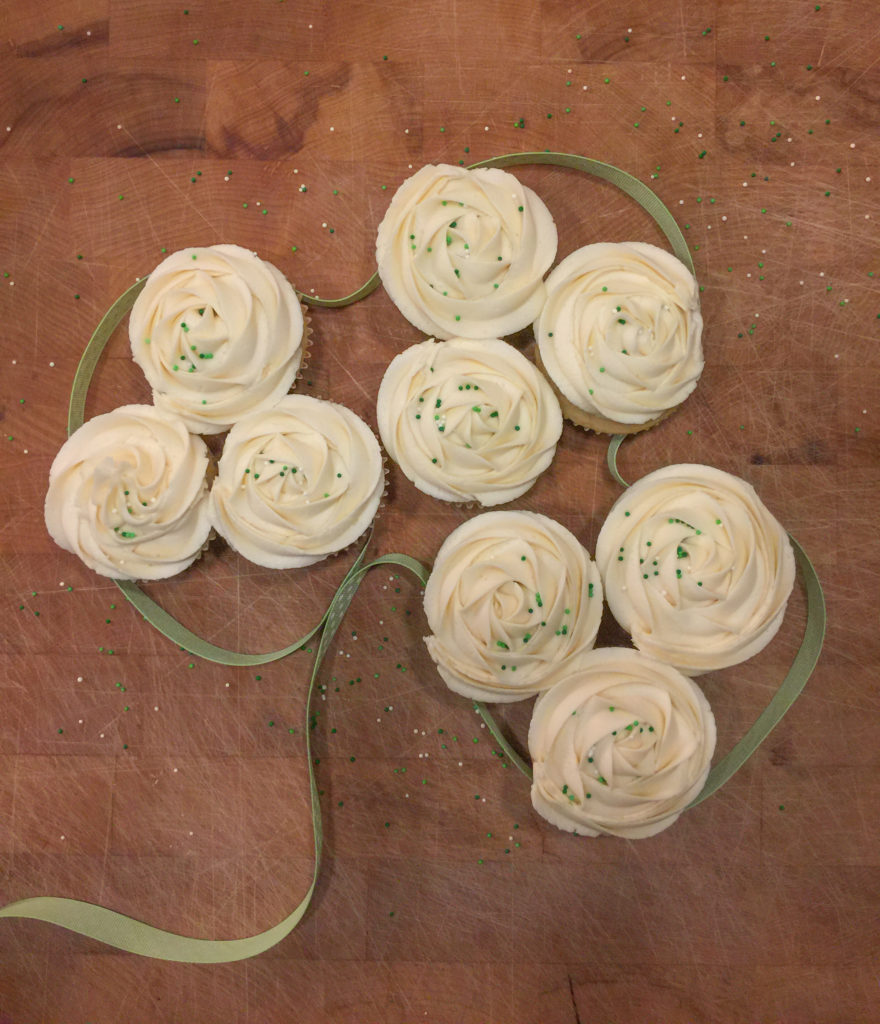 Cupcakes with Baileys Frosting
Ingredients
½ cup salted butter, room temp
⅓ cup Baileys
4 cups sifted icing sugar
Instructions
Beat butter for 1 minute with electric hand mixer. Add in 2 cups of the icing sugar.
Add in the Baileys and beat until well incorporated.
Add in the remaining icing sugar and beat until fluffy.