After a huge dump of snow this week we needed a good home-made soup and there was a Butternut squash sitting on the kitchen counter calling my name.  This Butternut Squash soup is thick, creamy and so easy to make. I had both the soup and the Cheese Biscuits made in the time it took my husband to shovel his way out the back door and snow blow the driveway! Now depending on the size of your driveway and how deep the snow is will determine who wins this race. I had it all done in an hour and 20 minutes.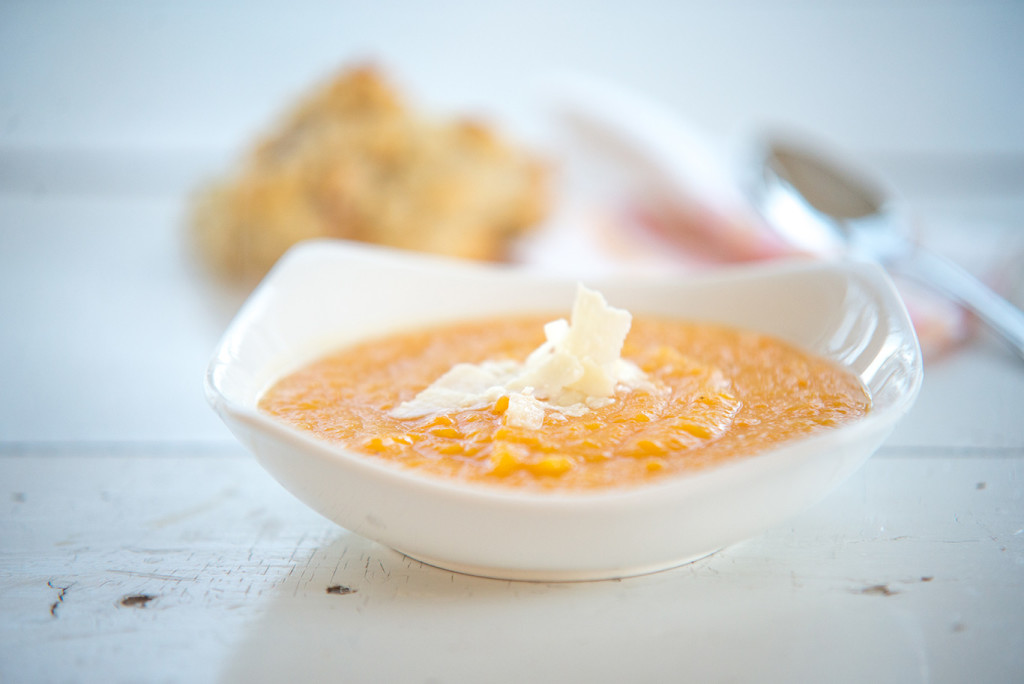 Butternut Squash soup is the perfect winter soup in that it uses all root vegetables which are still plentiful and affordable in the grocery stores this time of year. Root vegetables are an excellent choice for vitamin rich food that is still locally grown in the middle of this deep freeze known here in the north as winter. The carrots and potatoes still taste sweet and creamy unlike those vegetables on the shelves of the grocery store that have arrived from more than a continent away. I really do try to buy as local as possible- even in the winter.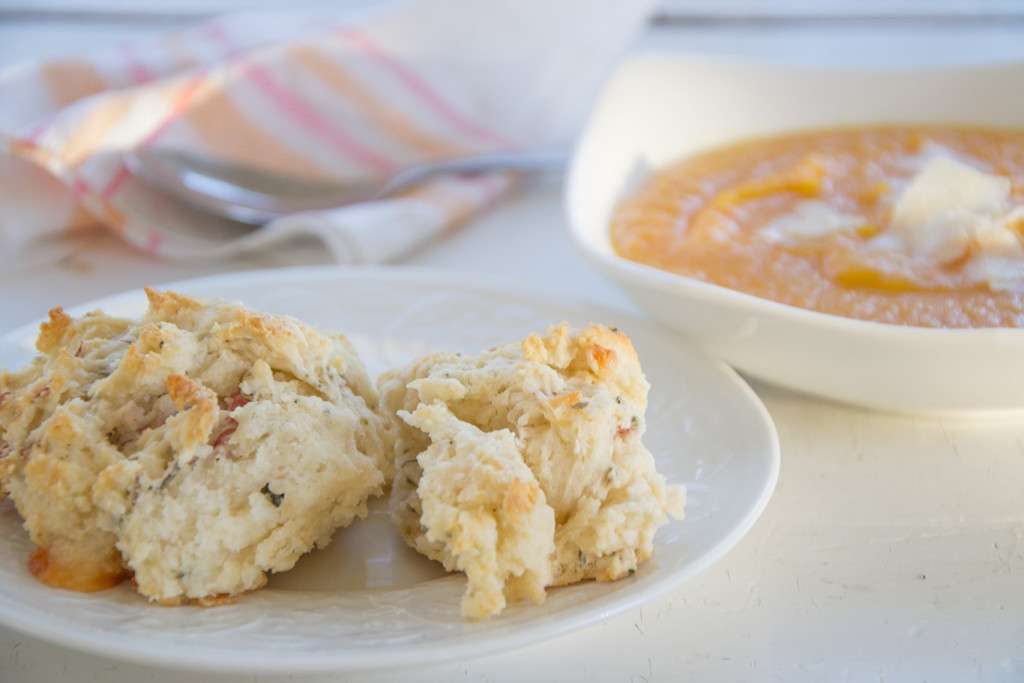 To go along with this creamy delicious Butternut Squash soup I decided to make my Cheese Buns for dipping. These Cheese Buns come together very quickly – the longest prep is grating the cheese. To add a little zip to the buns this time I added 1 tsp of Herbs du Provence and 6 slices of chopped spicy salami. These additions made a stand-out accompaniment to the Butternut Squash soup.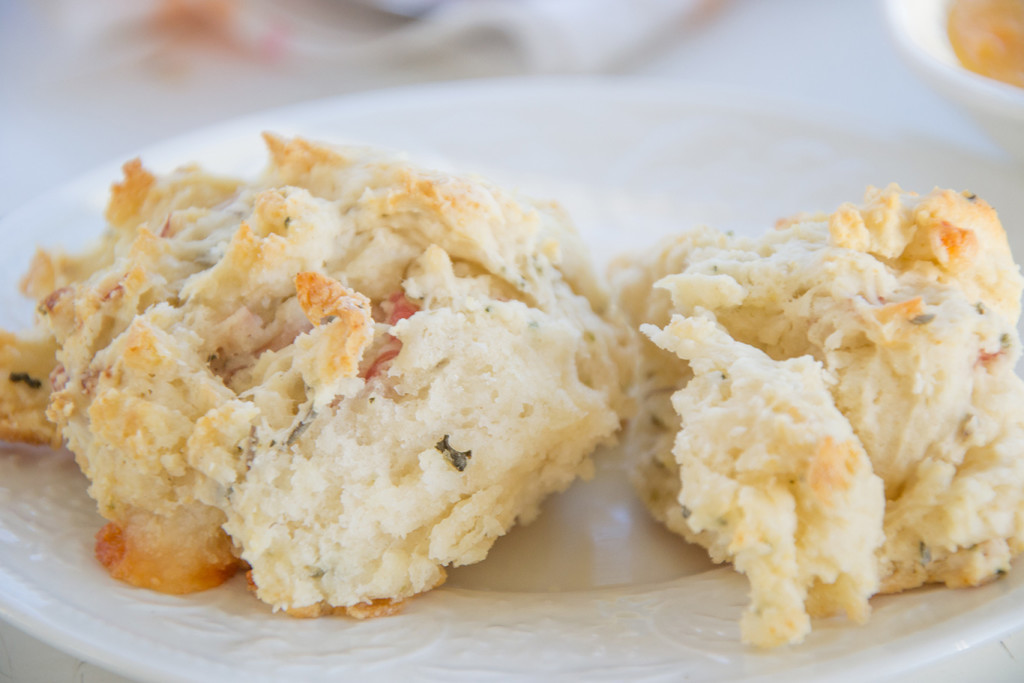 So if a snow storm is coming your way, make sure you pick up a butternut squash on your next trip to the grocery store and you will be armed and ready!

Butternut Squash Soup with Cheese Biscuits
A creamy and delicious butternut squash soup.
Ingredients
1 chopped sweet onion
1 tbsp olive oil
½ cup white wine
2 large carrots, peeled and cubed
1 large butternut squash, peeled,seeded and cubed
3 medium Yukon Gold potatoes, peeled and cubed
1 carton of Low-Sodium Chicken Broth
Salt and Pepper to taste
Parmesan Cheese for topping
Instructions
Heat a large stock pot over medium heat.
Add the olive oil and chopped onion. Saute until golden.
Add the carrots letting them caramalize a bit.
Add the white wine and scrap up all the brown bits.
Add the chopped potatoes and squash. Add the stock. Stir well.
Cover and simmer at very low heat for 45-50 minutes.
Once vegetables are very soft, puree with an immersion blender.
Serve hot and garnish with shards of parmesan cheese.