Sometimes the easiest way to a new dessert is to taking an existing one, like this Carrot Cake and tweak it just a little to come up with something new like Carrot Cupcakes with Orange Cream Cheese Frosting. The recipe for the Carrot Cake was just a little too rich for cupcakes so all that was needed was to reduce the amount of oil to 1/2 cup from 3/4 cup!! Just a little tweak and deliciousness was ready to be devoured.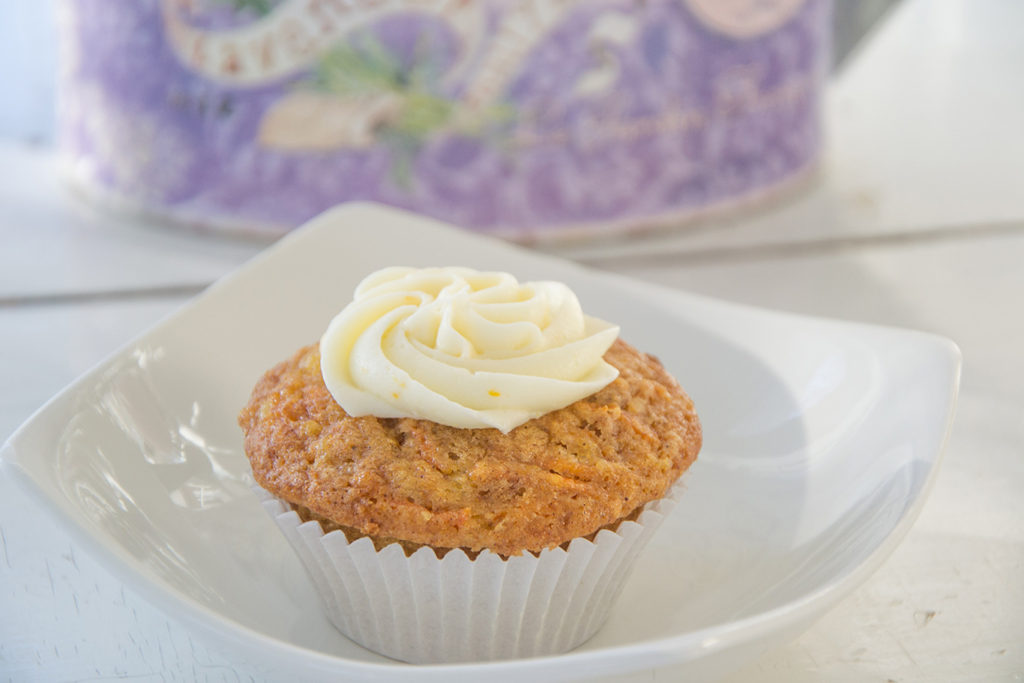 Carrot Cupcakes are really just Carrot Muffins with fancy jewelry on top. When you top anything with cream cheese frosting it becomes dessert – right?  Add some orange zest to the rich frosting and it lightens it up and adds just the right amount of citrus to cut through the cheese.  This is my favourite way to make cream cheese frosting – always with some citrus zest whipped in.
Hope you try these lovelies….bet you can't eat just one!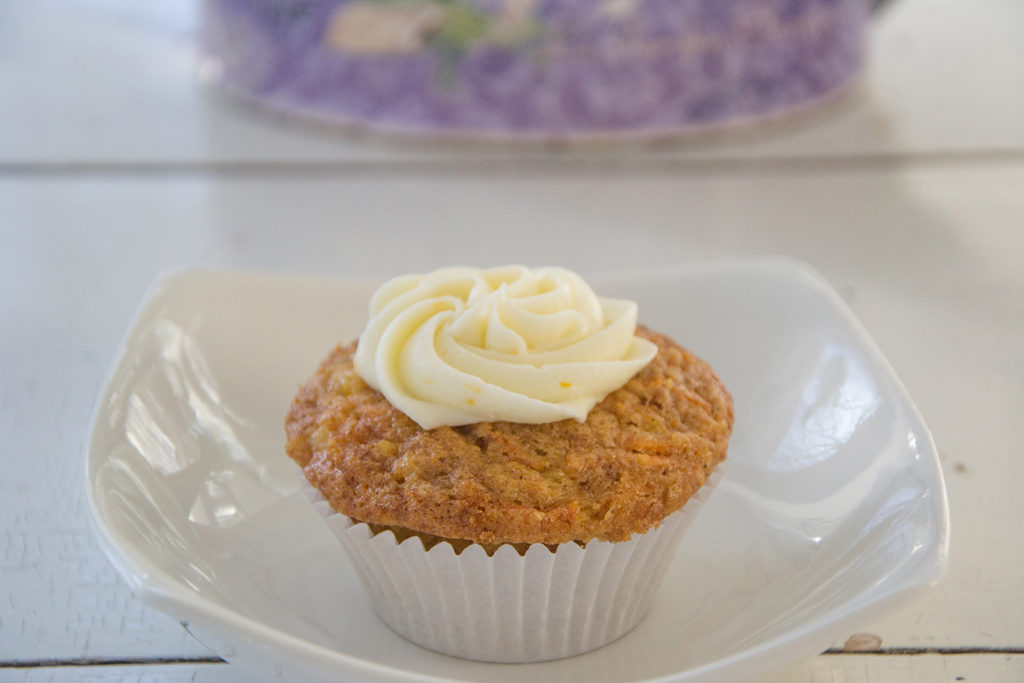 Carrot Cupcakes with Orange Cream Cheese Frosting
Ingredients
8 oz cream cheese, softened to room temp
½ cup salted butter, room temp
3½ - 4 cups icing sugar, sifted
zest of one orange
1 -recipe of Carrot Cake batter
Instructions
Mix the carrot cake batter according to the directions, reducing the amount of oil to ½ cup.
There will be enough batter to make 24 large cupcakes. Either line the muffin tins with paper liners or grease and flour the pans well.
Bake 22-24 minutes of until the top springs back when lightly touched.
Let cool to room temp.
Frosting:
Whip the cream cheese and butter together until light and fluffy. Mix in the orange zest.
Add in the icing sugar ½ cup at a time until the desired consistency is reached.
Frost cupcakes and keep refrigerated until ready to serve.