Lately I have had a bit of an obsession with Browned Butter so I have been experimenting with substituting it in some of my favourite recipes. This cookie recipe for Brown Butter Pecan Cookies turned out divine if I do say so myself. The spices the butter is simmered in lend a dept of flavour to the dough plus the crunch of the pecans and toffee bits combines to make a really good cookie.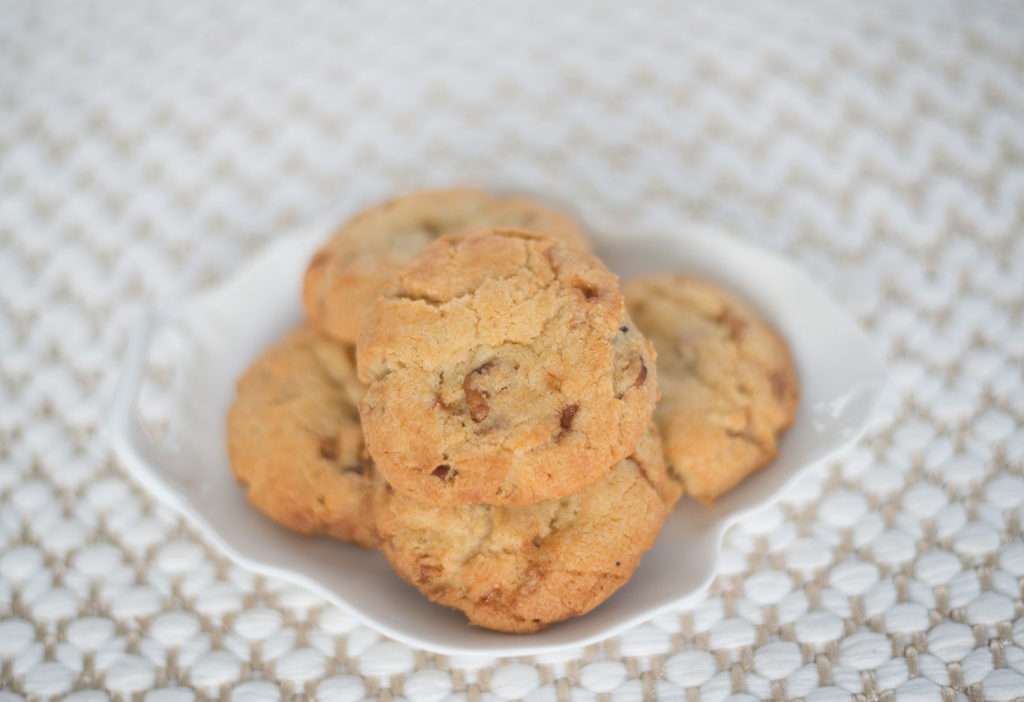 The other great thing about this cookie is that the dough keeps for at least a week in the fridge and in fact the flavour only deepens and gets better after a few days. Now I used pecans, but I think any nut like a walnut would work just as well. The addition of some white chocolate chips would be wonderful as well.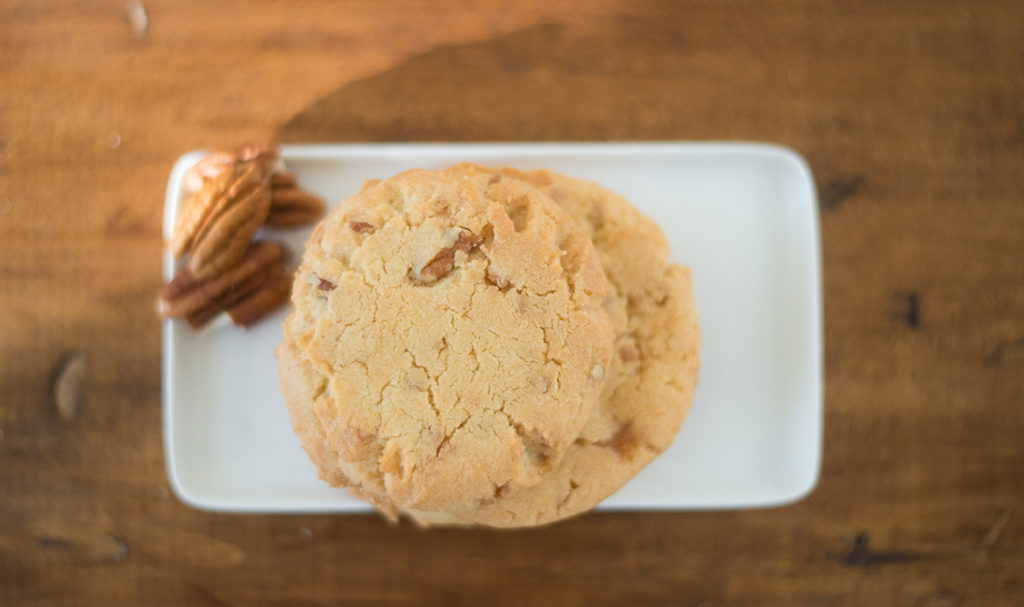 Now back to the Browned Butter – all it takes is salted butter, a vanilla bean, some cinnamon sticks and some freshly grated nutmeg and after a little heat and time you end up with this wonderful aromatic liquid gold.  Believe me you will be substituting it in everything. You really need to give it a try.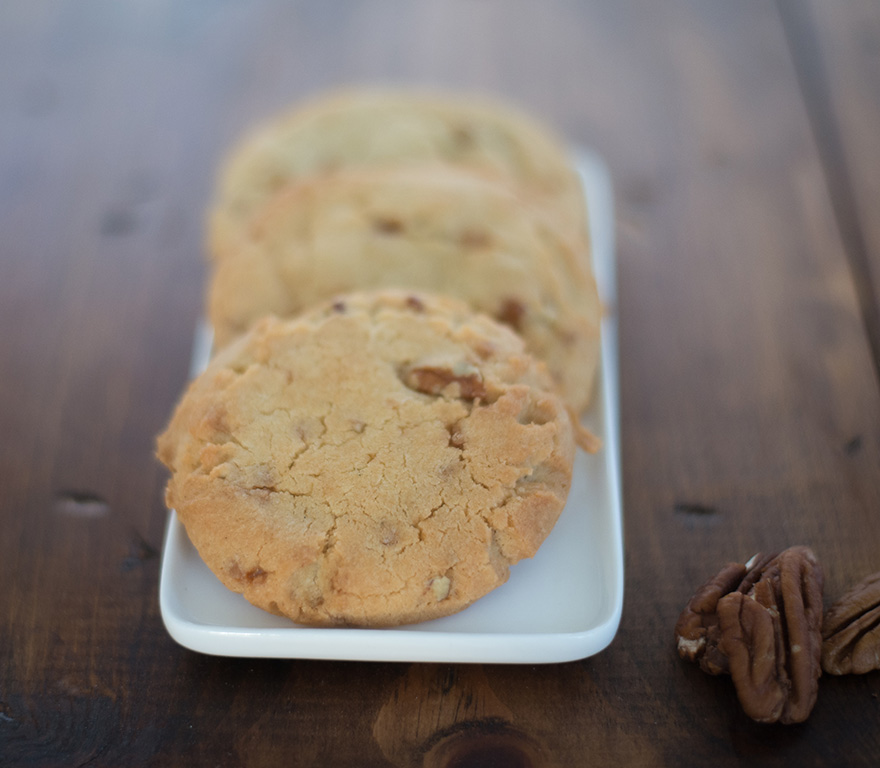 I hope you take the little extra time to make the Browned Butter and then whip up a batch of these Brown Butter Pecan Cookies – you won't be disappointed!

Brown Butter Pecan Cookies
Ingredients
3 cups all-purpose flour
⅔ cup bread flour
1¼ tsp baking soda
1½ tsp baking powder
½ tsp salt
¾ cup browned butter cooled to room temp (see note)
½ cup butter, room temp
1¼ cup lightly packed brown sugar
1 cup granulated sugar
2 eggs, room temp
½ tsp vanilla
1 cup pecan pieces
½ cup toffee bits
Instructions
Preheat oven to 350℉. Line baking sheets with parchment paper.
In a medium sized bowl whisk together the flours, baking soda, baking powder and salt. Set aside.
In the bowl of a stand mixer cream together the browned butter and regular butter. Add in both sugars and beat until fluffy. Add in the eggs one at a time and then the vanilla. Beat until well incorporated.
Add in the flour mixture and mix on low speed. Add in the pecans and toffee pieces and mix just until blended.
Drop by spoonfuls onto baking sheet. Bake 15-18 minutes until tops are browned. Remove from oven and let stand on sheet for 10 minutes until firmed up, then remove to cooling rack to cool completely.
Makes 4 dozen cookies.
* Note* Browned Butter
In a small saucepan combine 1 cup of butter, 2 crushed cinnamon sticks, ¼ tsp freshly grated nutmeg, 1 vanilla bean split and scraped.
Bring to a boil and continue boiling until butter starts to brown (about 5-10 minutes).
Immediately remove from heat, cover pan and let steep for 15 minutes.
Then strain through a fine sieve into a glass measure. Discard strained spices.