The humid hot days of August are the perfect reason to make some luscious home-made ice cream. The combination of home-made vanilla ice cream and home-made blackberry raspberry jam creates an amazing flavour. This idea for Blackberry Raspberry Ice Cream sprang from an abundance of blackberries this year in our area. I have never seen the blackberries this huge and so many of them. Plus I had a craving for home-made ice cream so the stars had aligned in my kitchen.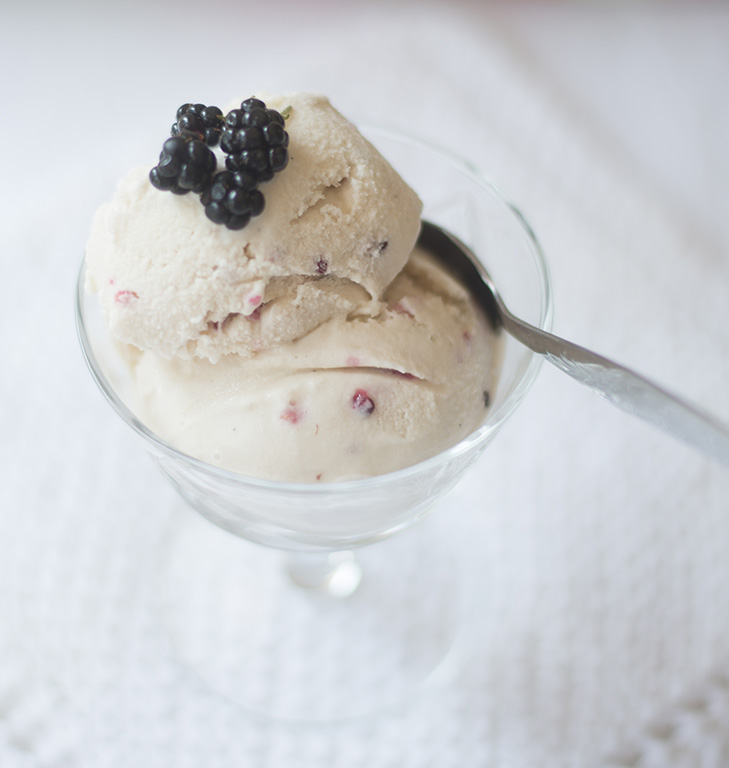 Also, this was my first time making a cooked jam as I usually make freezer jam but I thought that cooked jam would lend itself to the seedy blackberries. So Sunday morning was the time for experimenting. I used the recipe for cooked Raspberry Jam on the liquid Certo package except that I altered it – which the instructions strongly recommend against doing! But it worked out amazing.  I had 5 cups of blackberries so I just topped off the rest to make the required 3 3/4 cups of mashed berries.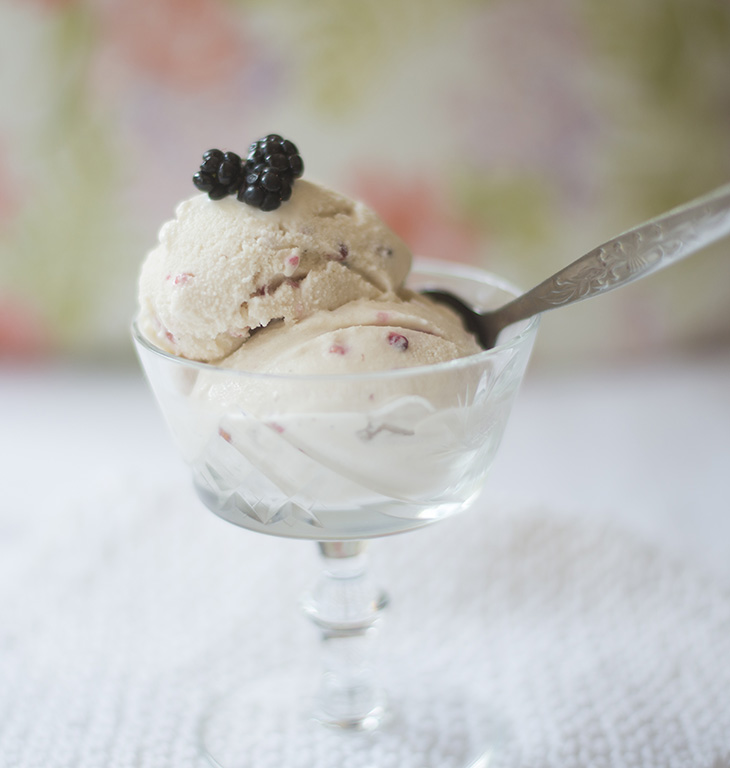 Back to the ice-cream….I made a Vanilla ice cream using just whipping cream, sugar, egg yolks and a vanilla bean from the recipe book that came with my ice cream maker. Amazing how just 4 simple ingredients can combine into a luscious dessert with just a little heat and then some freezing and stirring. Then you put it over the top by dropping a few spoons of that amazing jam into the ice-cream maker in the last minute of mixing.  So if you don't have an ice cream maker you really have to treat yourself and buy one!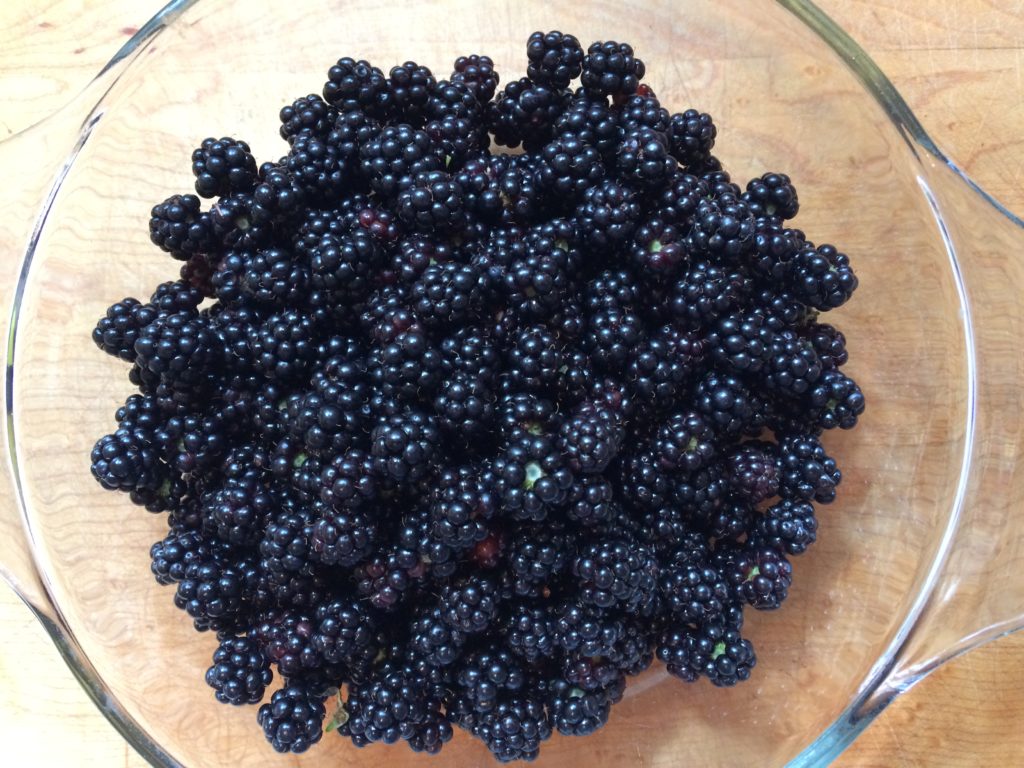 So there is no recipe today for my ice-cream as the recipe for each ice-cream maker is different.  Again the jam – just follow the recipe on the Kraft website and if you want to try my substitutions mentioned above please let me know how it turns out. The most important thing is to use the best quality ingredients – real vanilla bean, best eggs you can find and the freshest berries.  Enjoy!