Well it is chocolate cake # 2 for the month of September and again a birthday cake. But this one is special, this one was for my husband's birthday!  He is a definite chocolate cake sort of guy.  When I asked him what kind of cake he wanted for his birthday, he said the chocolate torte.  We just had it 2 weeks ago for the rest of the September birthday folks!  So after him being adamant, I caved and I made the same cake, but this time I changed it up a little bit.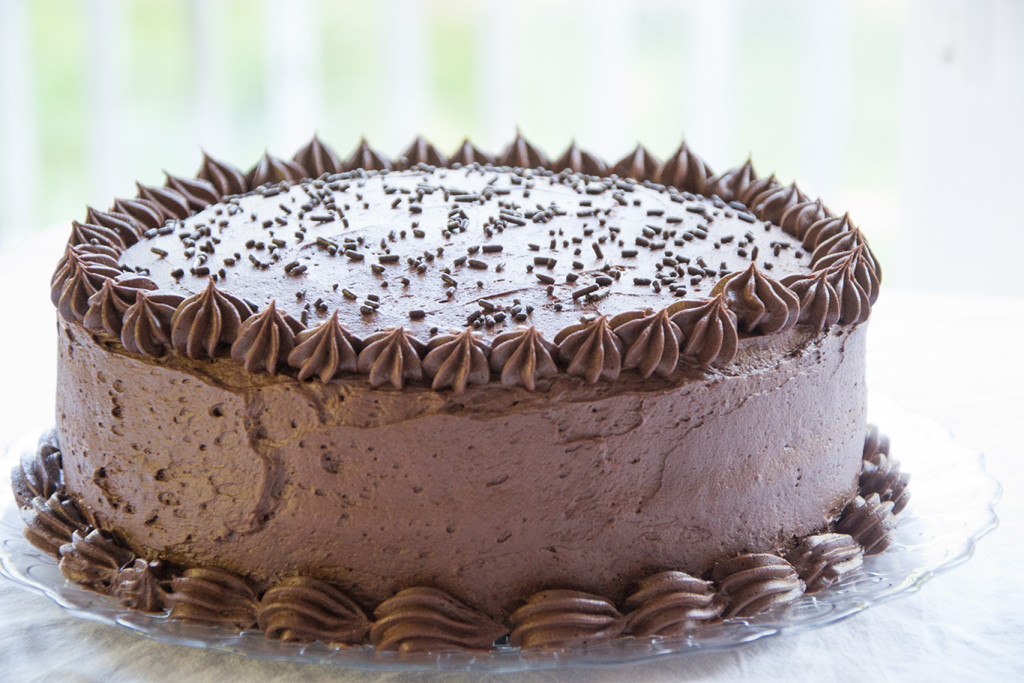 This time no whip cream and no frosting with Belgian chocolate.  This time I made it an old-fashioned chocolate birthday cake complete with home-made strawberry jam in the middle. The frosting is a cocoa based frosting, so chocolaty but no melting of actual chocolate required.  Cocoa is a bit messy when it comes to putting it in frosting, but if you start off with whipping the butter and the cocoa together you can avoid the cocoa cloud. The cocoa cloud is what happens when you dry to add the cocoa after you have whipped in some of the icing sugar first – it will fly everywhere!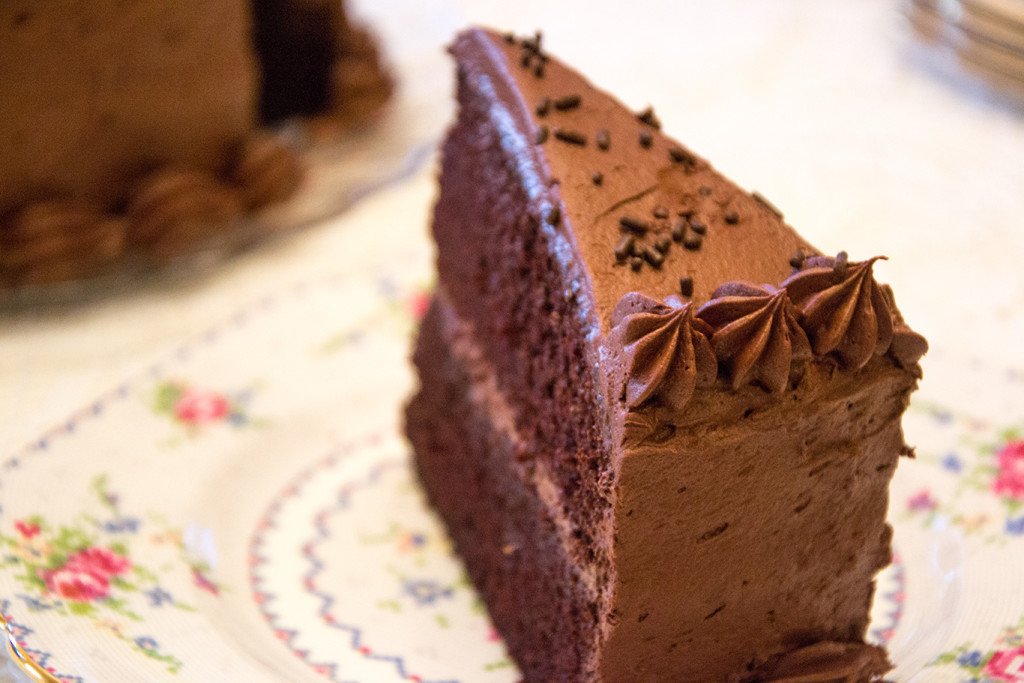 All this birthday goodness served up at my friend Lisa's home on her beautiful old china that she received as a birthday gift from her husband earlier this month. What a thoughtful guy to search out this old pattern that her mother had.  Chocolate cake tastes even better served on fine china!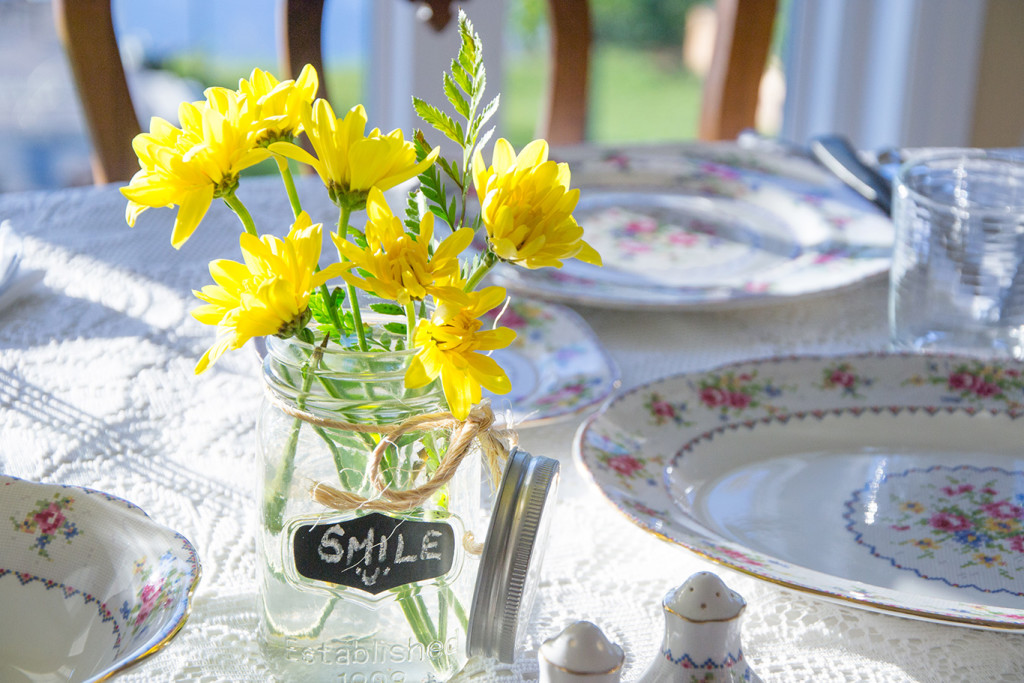 Chocolate Cake with Chocolate Frosting
Ingredients
Cake:
2 cups all-purpose flour
2 cups granulated sugar
¾ cup cocoa powder
1½ tsp baking powder
1½ tsp baking soda
1 tsp salt
2 eggs
1 cup milk, room temp
½ cup canola oil
2 tsp vanilla
1 cup very hot coffee
Frosting:
½ cup salted butter at room temp
3½ cups of icing sugar, sifted
½ cup cocoa
⅓ cup half and half (10%) cream
1 tsp vanilla
½ cup strawberry jam
Instructions
Preheat oven to 350 ℉. Butter and flour 2 - 9" round cake pans.
Cake:
Whisk together in the bowl of a stand mixer the flour, sugar, cocoa, baking powder, baking soda and salt. Add the eggs, milk, oil and vanilla. Mix on medium speed for 2 minutes. Add the hot coffee slowly down the side of the bowl while mixing on low speed. Remove the bowl and using a spatula ensure the batter is well mixed. It will be very thin.
Divide evenly between the 2 pans. Tap gently on the edge of the counter to release air bubbles.
Bake 30 to 32 minutes on bottom rack or until toothpick inserted in the middle comes out clean.
Let cool in pans 10 minutes, then turn out onto rack to cool completely.
Frosting: Beat butter, cocoa and vanilla. Add ½ the icing sugar and cream beat until combined. Add in the remaining icing sugar and beat until fluffy.
Place first layer on cake plate and spread the jam on top.
Then carefully spread a thin layer of the frosting over the jam.
Add the second layer of cake. Frost the sides and then the top of the cake.
Decorate with sprinkles if so desired.