My son, Matthew, was heading to our camp for the weekend with friends and I wanted to send them off with some goodies.  I didn't have much time but there was butter softened on the counter so I decided cookies would be the fastest treat to put together.  Then I couldn't decide what kind to make so I used my base cookie dough and added a little bit of everything that was in the cupboard.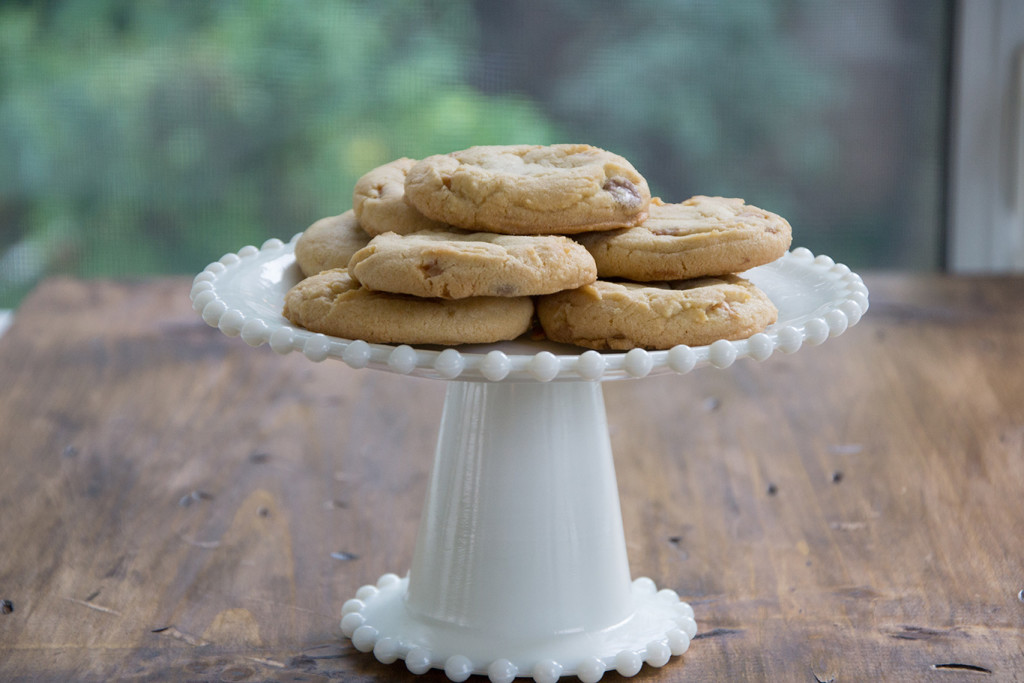 The combination of all of those different chocolates and flavours smelled just heavenly.  The cookies were cooled and packaged and off the boys went.  I had kept a few for my husband just so that there wouldn't be a riot. He thought the taste was amazing, but one problem they had no name.  So as he is stuffing the last bite in he says "triple crown". So the Triple Crown Cookie was born, even though technically they have 4 flavours in them…oh well…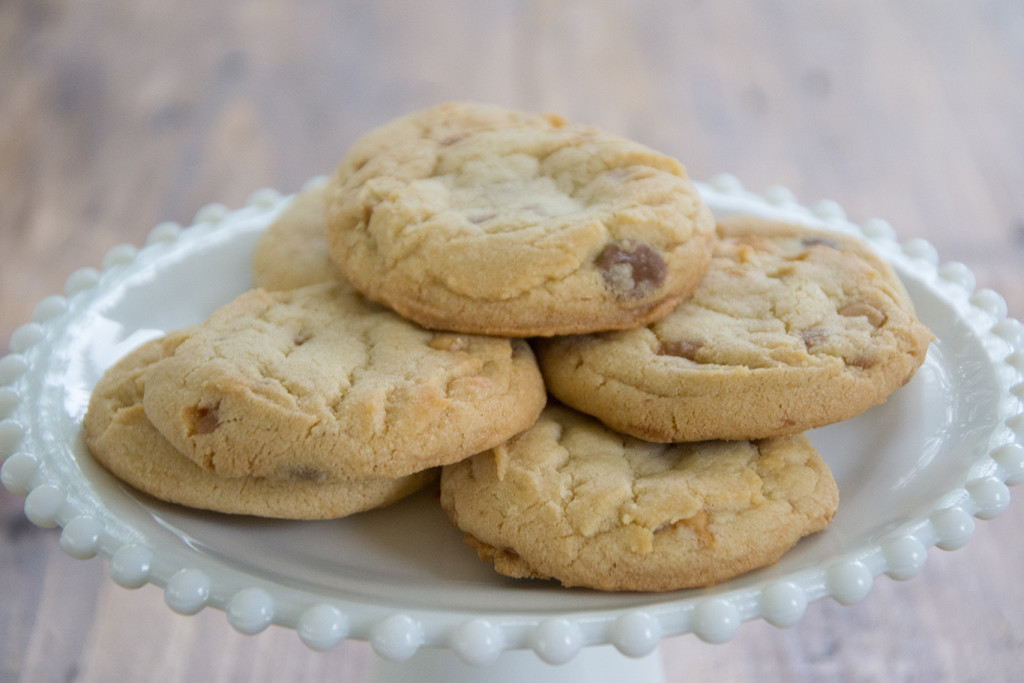 So if you need some cookies last minute, these really are quick to throw together and feel free to add whatever type of chocolate chips you have on hand. Maybe your combination will be even better than mine.
Triple Crown Cookies
Ingredients
1 c. butter, room temp
¾ c. granulated sugar
¾ c. packed brown sugar
1 egg, room temp
1 tsp vanilla
1 tsp baking soda
½ tsp salt
2½ c. all purpose flour
½ c. milk chocolate chips
½ c. peanut butter chips
½ c. white chocolate chips
¼ c. caramel pieces (Skor bits)
Instructions
Preheat oven to 375 ℉. Line 3 baking sheets with parchment paper.
Beat butter and sugars together until light and airy using an hand mixer or stand mixer.
Beat in egg and vanilla.
In a separate bowl, whisk together the baking soda, salt and flour.
Add to butter mixture all at once. Mix on low just until incorporated.
Add in all of the chocolate chips and caramel bits. Mix just until combined.
Using a large scoop, scoop balls onto parchment. Place at least 2" apart - 12 to a sheet.
Flatten slightly with the heel of your hand.
Bake 10-12 minutes or until golden. Let rest on pan a few minutes before sliding onto a rack to cool.